Battery-Powered AC Launches in Elkhart: Dometic 48V Air Conditioner Powered by Go Power!
Dometic unveils its latest innovation at the Elkhart Open House – the 48V Air Conditioner, powered by Go Power!. Pairing the 48V Air Conditioner by Dometic with the Go Power! PowerBoard and Advanced Lithium batteries sets new standards for off-grid comfort and mobile power solutions in RV builds. 
Brent Clark, Business Development Manager – RVO at Dometic, states, "The AC and Go Power! teams created a product that ensures the customer has what they need to be comfortable off-grid. What we are able to offer now is really a full-circle solution."
Key features of the 48V Air Conditioner by Dometic include:
Dual Power Source

: This advanced air conditioner operates efficiently on both battery and solar power, providing RV users with continuous climate control regardless of location or access to electrical hookups. This flexibility ensures a pleasant environment in all conditions.

High Cooling Capacity

: Equipped with a powerful 48V compressor, the 48V Air Conditioner by Dometic delivers impressive cooling performance. It can maintain a comfortable interior temperature even in the summer heat.

Energy Efficiency

: Designed with energy conservation in mind, this AC unit optimizes power consumption. Not only does this extend the lifespan of batteries, but it also improves runtime.

 
Simplified Off-Grid RV Power: Go Power!'s Advanced Lithium Batteries
Powering the 48V Air Conditioner are Go Power!'s Advanced Lithium Batteries. With this system, you can run the AC on battery power alone. Recharging the batteries off-grid is made easy by adding solar power and the PowerBoard. 
 
For the 2024 model years, Go Power! introduces PowerBoards – customizable mobile power systems that can be installed in minutes, not hours. Engineered by industry leader Go Power!, PowerBoards come completely wired and tested to minimize installation and maximize efficiency. 
The demand for easy-to-use and easy-to-install mobile power solutions in the RV sector has been steadily increasing in recent years. Mark Spilsbury, Division Manager – RV at Go Power!, highlights the simplicity of the new PowerBoards, saying, "We have heard a need from our Elkhart partners that power systems can be complicated and time-consuming to install. These PowerBoards take the guesswork out of it and drastically shorten the install time."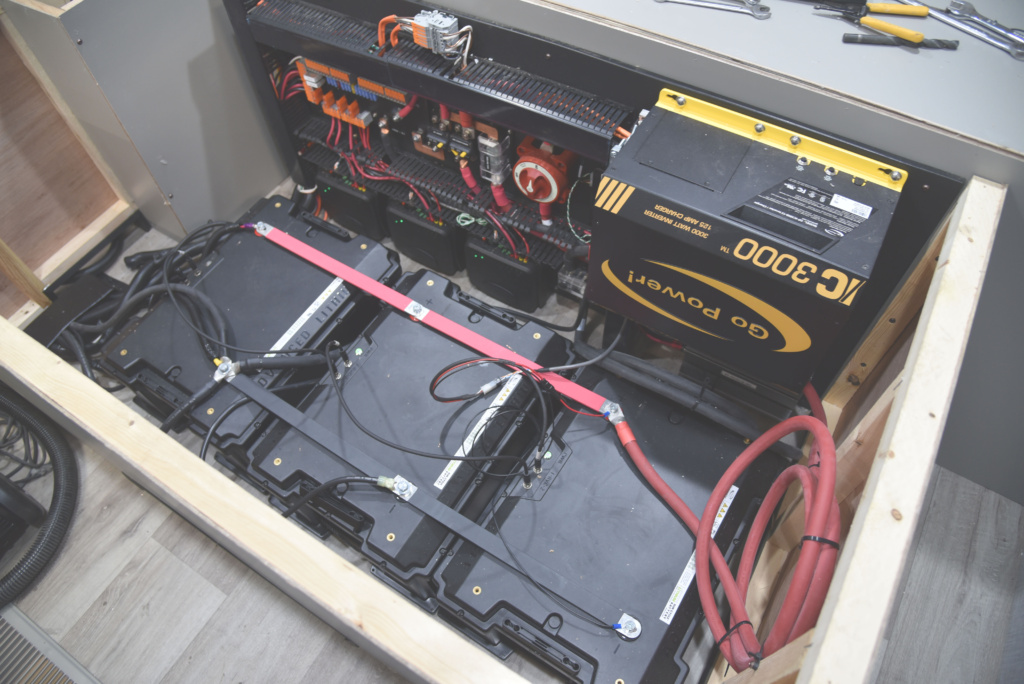 See It in Action at Elkhart Open House
Visit Go Power!'s Booth #50 in the RV Hall of Fame at the Elkhart Open House from September 25th to the 29th for live demos and to learn more. 
 
We hope to see you there!