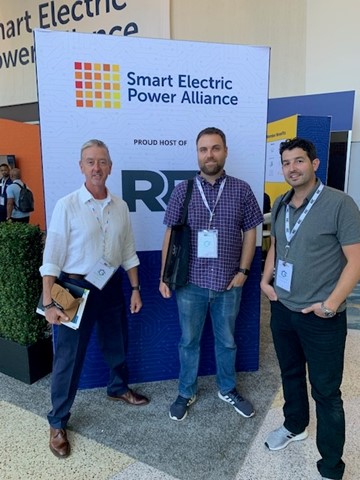 RE+ kicked off in Anaheim, CA. September 11, 2022 after a 2 year hiatus due to Covid. Formerly known as Solar Power International, this year saw the rebranding of the show to include a wider range of clean energy sectors that included Wind and Hydrogen power.
The team of three from Go Power, consisting of myself, our Chief Engineer, Kyle Cameron and our Operations Manager, Nick Ghinis, descended on RE+ and met face to face with some of our key suppliers and industry partners.  The big trend this year appears to be energy storage systems (ESS).
 Featured at the show was everything from small handheld power packs to large modular and cabinet based back-up power systems for home and industrial applications. Bigger and higher efficiency solar modules were also front and center. There are lots of exciting developments in our industry. 
Go Power was in good company at this premiere clean energy event, with heavy hitters from all areas in the renewable energy space. Each year is fascinating, with so much to learn and know about with respect to technological improvements and increased efficiencies in power generation and storage.
-Mike Stephens, Managing Director, Go Power!