Why Portable Solar Panels Are a Game-Changer for Campers and RV Operators
Whether you're an RV adventurer or just like to camp on the weekends, a portable solar solution can keep your batteries charged and devices powered up — no matter how far off–grid you venture.
The fast-growing US solar market is valued at over $12 billion, and consumers are benefiting from innovative products that deliver convenience, flexibility, and cost savings. From RVs factory–equipped with solar panels and lithium batteries to ultra–light portable units, solar power is transforming the camping and RV experience.
Let's take a look at how you can benefit from using a portable solar panel on the road or off the grid.
The Benefits of Portable Solar Solutions

From protecting the environment to reducing your energy costs, there are many reasons to consider solar:
Many campers and RV owners use gasoline-powered portable generators for backup power.
However, despite stricter emissions regulations, portable generators still emit significant amounts of CO and CO2 – and they're noisy as well.
Solar systems work by converting the sun's rays to DC power and using that power to keep RV (or portable) batteries charged. They eliminate generator noise and pollution and are unbeatable if you're looking to be more eco-friendly and reduce your carbon footprint.
Energy from the sun is free.
Traditional on-grid electricity costs can run thousands of dollars each year. Generator fuel, maintenance, and tapping into shore power are also significant expenses for many RV operators.
While portable solar solutions require an initial investment, the power they generate is free. Portable panels are easy to set up and move to capture the maximum available sunlight to keep your batteries charged and power your devices and equipment.
Since solar power is an unlimited, renewable resource, the return on your solar investment only gets better over time. Solar is an excellent alternative to high, fluctuating grid–based electricity costs.
With portable solar, you can have available power for your devices and equipment almost anywhere. Solar lets you stop worrying about running out of power when you're boondocking or far off the grid.
Most RVers are well aware of shore power costs and the challenges of managing electricity consumption when off-grid. With portable solar panels for RVs, you can keep your batteries charged to power up computers, telephones, TVs, and even refrigerators!
Today approximately 1 million people live as full-time RVers. For these modern–day nomads, solar power is a cost–effective solution that can simplify their live anywhere lifestyle.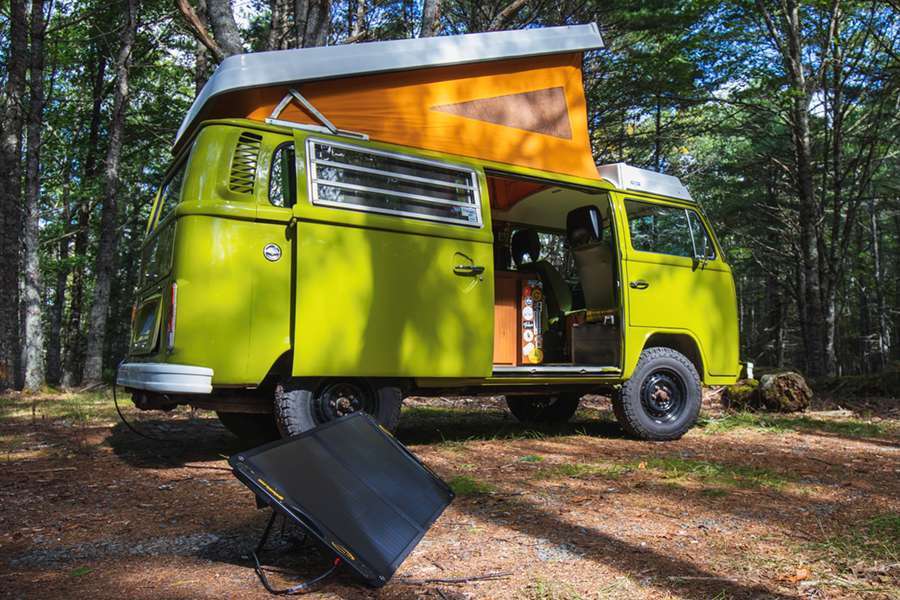 While fixed panel systems require installation and some hard wiring, portable solutions are easy to set up. Simply place the portable panels in sunlight and plug them in. When you're done charging your batteries, taking down the system takes minutes.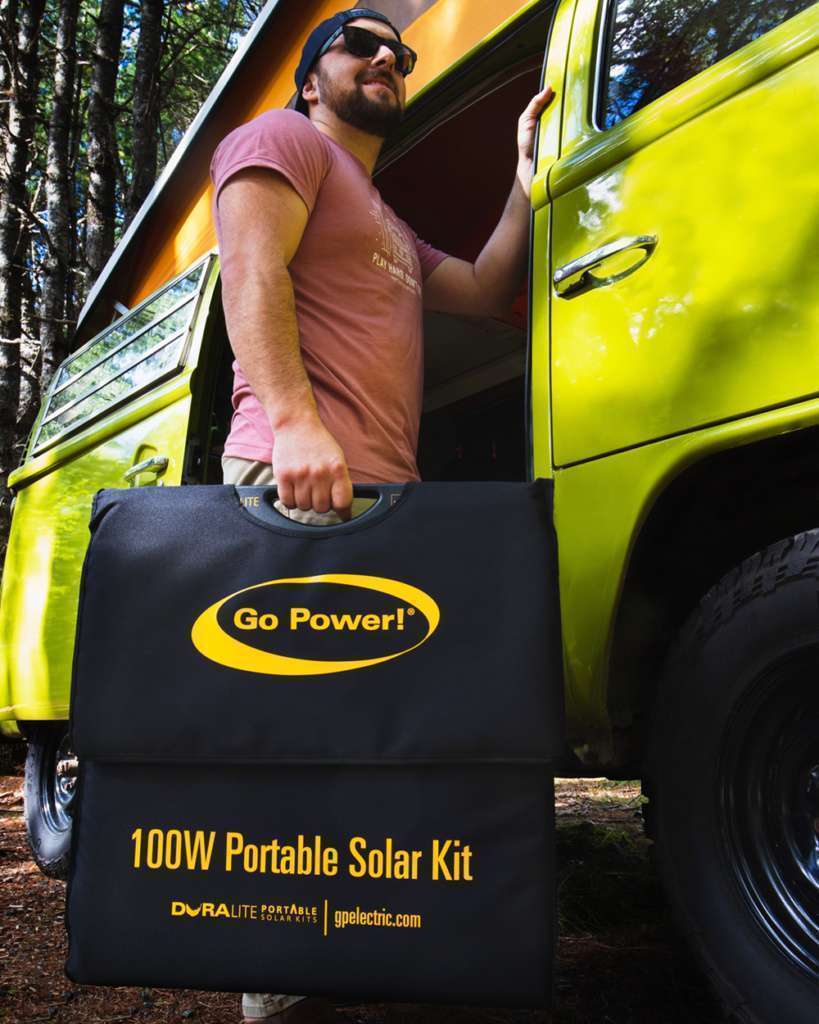 Portable solar systems are typically inexpensive and simple to maintain. There's not much to do other than an occasional cleaning to optimize solar panel performance.
If you do have issues with your portable system, there is a national network of qualified solar professionals who can quickly troubleshoot and repair your system if required.
It's not just RVers who can benefit from solar. There are ultra-portable solutions designed to meet the needs of weekend vacationers, campers, and other outdoor adventurers. Portable solar systems are lightweight and easy to pack up and transport. They're perfect for a weekend camping trip or if you need to charge your phone or tablet while hiking or at the beach.
Are You Ready for Portable Solar Power?​

Whether you're a camper, weekend RVer, or full-time digital nomad, there's a portable solar solution to meet your needs. Ultra-portable solutions to charge your personal devices can be carried anywhere, while more powerful options can keep your RV batteries charged and power up your appliances for the weekend.
From saving money to protecting the environment, portable solar systems provide many benefits while giving you the flexibility to power up and go almost anywhere.
At Go Power!, we've been a leader in portable solar solutions since 1996 and can help you choose the right solution for you. And we've recently launched our innovative DuraSERIES features portable solar solutions that combine big power and utility in a small, lightweight package.
Shop Portable Kits
Ready to add solar to your RV, trailer or campsite? Check out our full lineup of portable solar kits and accessories here. 
Click Here